Namaste & Welcome
              "N a m a s t e"
meaning…..
we recognize the life force, the Divinity, the Self or God is the same in all of us.
Acknowledging this oneness,  we place our palms together and honor the God in the person we meet, in YOU… and in this spirit ….
                 Welcome
                        to
                Yoga 2 Self
We hope that by end of April we will be able to announce the event date for the celebration of the
6th International Yoga Day

with an offering of
108 Surya Namaskars
at Sri Kandaswami Temple, Brickfields
sometime in June or July 
4.45 AM – 8.30 AM
with LIVE Music by
Sesatre Bansuri Flautist
Please keep visiting this page for updates.
"Bansuri Whispers of the Soul"
is an audio impression of our 2018
South India Retreat at
INDeco Hotel Swamimalai.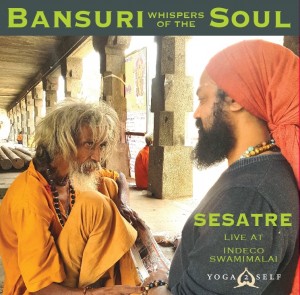 1. The Ancient One 
2. Smell the Music
3. Art of Being
4. Deep into the Light
5. The Core is Emptiness