Namaste & Welcome
              "N a m a s t e"
meaning…..
we recognize the life force, the Divinity, the Self or God is the same in all of us.
Acknowledging this oneness,  we place our palms together and honor the God in the person we meet, in YOU… and in this spirit ….
                 Welcome
                        to
                Yoga 2 Self
SHANTI HOMA
A prayer for peace and the wellbeing of all was conducted by Shri Hariharan Kugathesan on 27.4.2020.
The Shanti Homa is a sacred fire ritual with oblations of ghee & medicinal herbs to the Almighty in the sacrificial fire form, Agni, to invoke Divine Grace & Intervention in maintaining good health, peace, calm & tranquility across the globe, in these times of unprecedented global crisis & uncertainty.
Repetitions of the Vedic Shanti (peace) mantra alongside the ritualistic fire oblations create an immense quantum of positive aura, that eventually heals all physical, mental & emotional distress, facilitating and expediting the return to normal life mode, for the sake of the greater good of all.
"Bansuri Whispers of the Soul"
is an audio impression of our 2018
South India Retreat at
INDeco Hotel Swamimalai.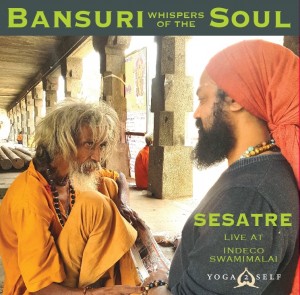 1. The Ancient One 
2. Smell the Music
3. Art of Being
4. Deep into the Light
5. The Core is Emptiness